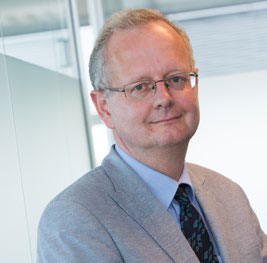 Arjen Frentz
Chair of the EurEau Committee on Drinking Water
Vewin
Position within EurEau: Executive Committee member and Chair of EurEau Committee on Drinking Water.
Current position: Deputy Director of Vewin, the association of the water companies in the Netherlands. Vewin´s core activity is to represent the common interests of its members in The Hague and Brussels (politics and civil services).
Background (studies): Business Economics at the University of Groningen.
Previous work: policy researcher 'environmental sustainability' and 'environmental policy and business' for Dutch governmental departments. At the Chamber of Commerce of Rotterdam he was involved with many business activities.