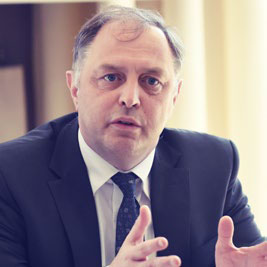 Jean-Pierre Silan
co-Chair of the EurEau Committee on Waste Water
BELGAQUA
Position within EurEau: Executive Committee member and co-Chair of EurEau Committee on Waste Water.
Current position: director in A.I.D.E., public company for floods protection and waste water treatment in Liège (Belgium). He is responsible for all investments made and to be made in matter of sewers, waste water collection and treatment in the province of Liège (1.100.000 inhabitants). Also, member of AQUAWAL (Walloon federation of the water sector) where he chairs the commission on waste water.
Background (studies): civil engineer, specialized in architecture and urban planning.