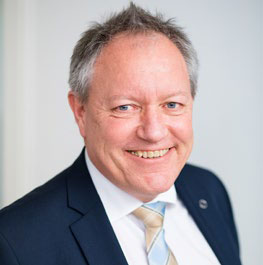 Carl-Emil Larsen
EurEau Vice President and General Assembly (Denmark)
DANVA
Position within EurEau:Vice President, General Assembly representative (Denmark) and Executive Committee member.
Current position: CEO of DANVA, the Danish Water and Wastewater Association.
Background (studies): BSc geophysics.
Previous work experience: business unit director in Grontmiij I Carl Bro; head of the environmental division with Kampsax; water supply specialist (Ramboll); Norwegian Petroleum Exploration Consultants (NOPEC).
Affiliation with other international water associations: member of the Climate Task Force of the Danish Minister of Environment, chairman of The Foundation for Development of Technology in the Danish Water Sector, Danish Ministry of Environment, board member at The National Geological Survey of Denmark and Greenland and former chairman of the IWA national Committee.
Why does water matter to you? Water matters because it is the basis of our societies and civilisation or simply life.