EurEau newsletter - edition 37 - June 2019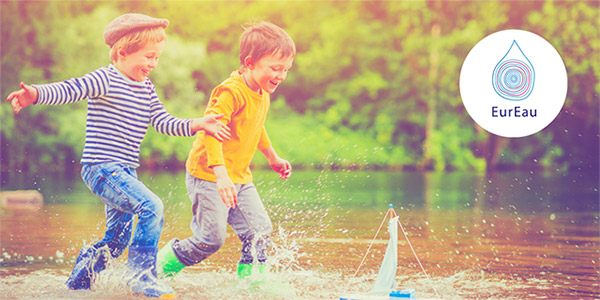 EurEau News
EurEau briefing note on energy
What is the potential the water services to increase energy efficiency and generate its own energy. Which technologies are most promising today and which bottlenecks needs to be overcome to trigger a wider roll-out? These and other questions are addressed in a new briefing note drafted by EurEau experts. The document can be downloaded here.
EU news
Water Reuse
The Council of the EU, which is composed of EU Member States national governments, met on 26 June and adopted the General Approach of the Council on the Water Reuse Regulation. This General Approach will form the basis for negotiations with the European Parliament. You can read our reaction here.

At the European Parliament level, Simona Bonafè, rapporteur of the Water Reuse file, was re-elected, together with three shadow rapporteurs. The shadow rapporteurs from EPP, Greens, GUE and ECR were not re-elected. Let's see who will be part of the new team later in July!
Fertiliser Regulation
The new EU Fertilising Products Regulation was published on 25 June and will enter into force on 15 July 2019. It will apply from 16 July 2022, except for certain articles.

This regulation opens the European market for fertilisers coming from recycling routes, for recycling technologies, and for organic and organo-mineral fertilisers, biostimulants, composts, digestates.

The JRC report proposing criteria for 'STRUBIAS' materials (biochars/pyrolysis materials, struvite/recovered phosphate salts, ash-based products) is expected soon, and these criteria are expected to be finalised maybe late 2019/early 2020 and then added into the Fertiliser Regulation annexes. This would allow Waste Water Treatment Plants (Resource recovery facilities) to potentially enter this market through phosphorus recovery technologies.

The modification of REACH to exempt "digestates" from registration is expected to be published in the official journal in summer 2019.

POP Regulation: EU prohibits PFOS
The EU approved toughened rules applicable to persistent organic pollutants (POPs) in line with the latest amendments to the Stockholm Convention. One of the substances the manufacturing, placing on the market and use of which will be prohibited is perfluorooctane sulfonic acid and its derivatives (PFOS). However, certain derogations will apply including for textiles for concentrations of PFOS lower than 0.1% by weight.

For the revised POP Regulation, see here.

EDC: Commission launches fitness check
The Commission published a Roadmap announcing a fitness check of the EU legislation regarding the protection of human health against endocrine disruptors. This includes water-related legislation.

More details here.
Governance of water services
Carla from the EurEau Secretariat will present the EurEau report on 'The governance of water services in Europe' at the CERRE event 'Regulating Water: principles & recommendations for an efficient system' held in Brussels on the 11 July.

You can find the programme here and you can register here.



Communications news
Press news
Smart Water magazine published an interview with incoming EurEau President, Dr Claudia Castell-Exner. You can read it in full here.


Meeting members
On 14 June, Oliver Loebel attended the general assembly of the Walloon member of Belgaqua, Aquawal.


European Parliament elections and the EurEau manifesto
The manifesto is here, and on our social media. It is available in Danish, Estonian, French, Greek, Irish, Polish, Portuguese, Romanian and Swedish.
Events
4-5 July 2019 – Sustainable bio-based surfactants conference in Paris, France, with the chair of the EurEau Committee on Economics and Legal Affairs, Bruno Tisserand speaking.
22-27 July 2019 - 5th distance education e-learning Summer School on "Wastewater and Biosolids Management" (WWSS19); Patras, Greece.
11-23 August 2019 - Advanced Water Cycle Management Course; Aarhus, Denmark.
9-13 September 2019 - 10th IAHS International Groundwater Quality Conference (GQ2019); Liège, Belgium.
12-18 September 2019 – SMART-Plant.
23-25 September 2019 - This year's Nordiwa conference takes place in Helsinki. The program is here.
6-8 October 2019 - ECSM, European Conference on Sludge Management, Liège, Belgium.
9 October 2019 - Waste water phosphorus removal tomorrow: ambitions and reality, Liège, Belgium.
15 October 2019 - Assises de l'eau en Wallonie, Meux, Belgium. More…
21 October 2019 - Water Reuse Europe will host a one-day knowledge exchange event in Lille, France.
28 November 2019 - Second International Conference on Risk Assessment of Pharmaceuticals in the Environment (ICRAPHE); Barcelona, Spain.
12 December 2019 - EU Water Innovation Conference 2019 in Zaragoza, Spain.