About our sector
Water is essential for life. The European water sector provides clean, safe and healthy drinking water and ensures that waste water is returned to nature in a way that preserves our environment.
What appears to be a simple day-to-day service is in reality the result of complex processes and advanced technologies. Each solution is adapted to the specific local circumstances. They depend on factors such as population density, the type and available quantity of water resources, required treatment levels, local topography and many other elements.
EurEau members supply 500 million people with 44.7 billion m³ of clean drinking water annually, while 450 million people are connected to a waste water collection network and 435 million people are connected to one of over 18.000 waste water treatment plant.
---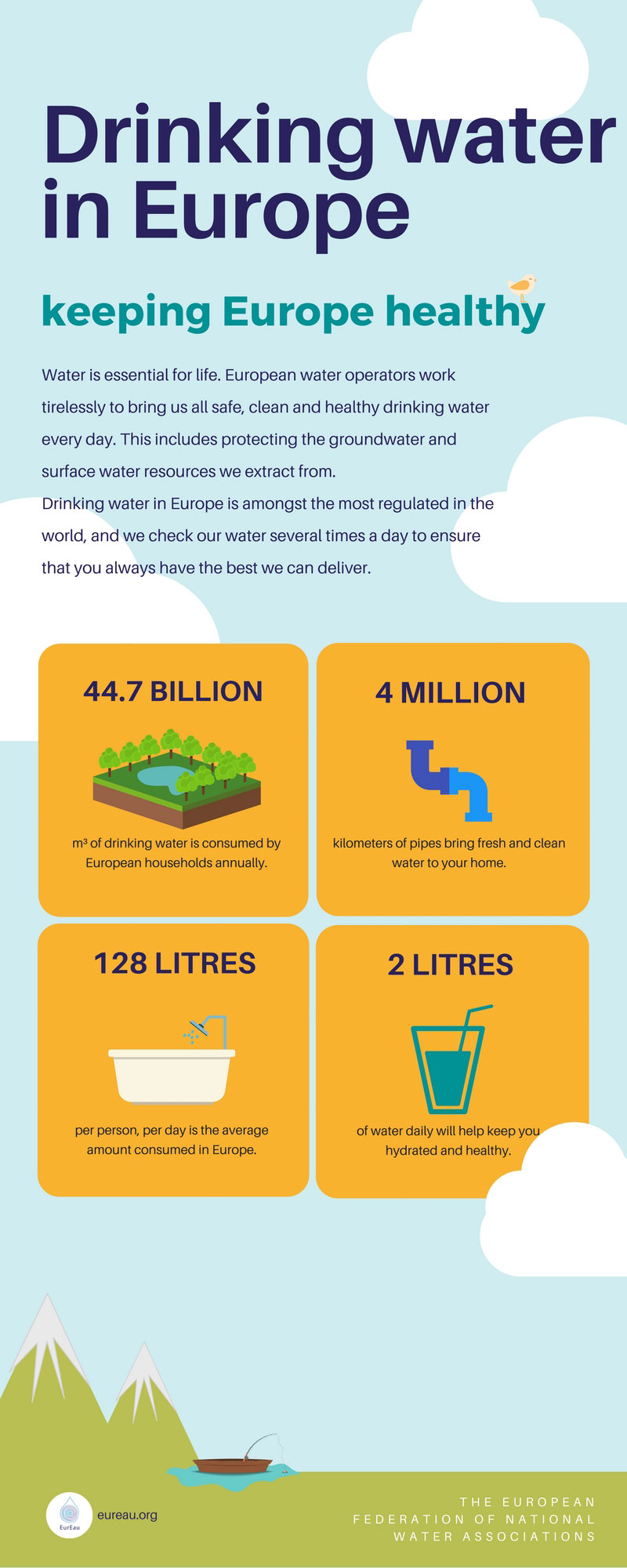 ---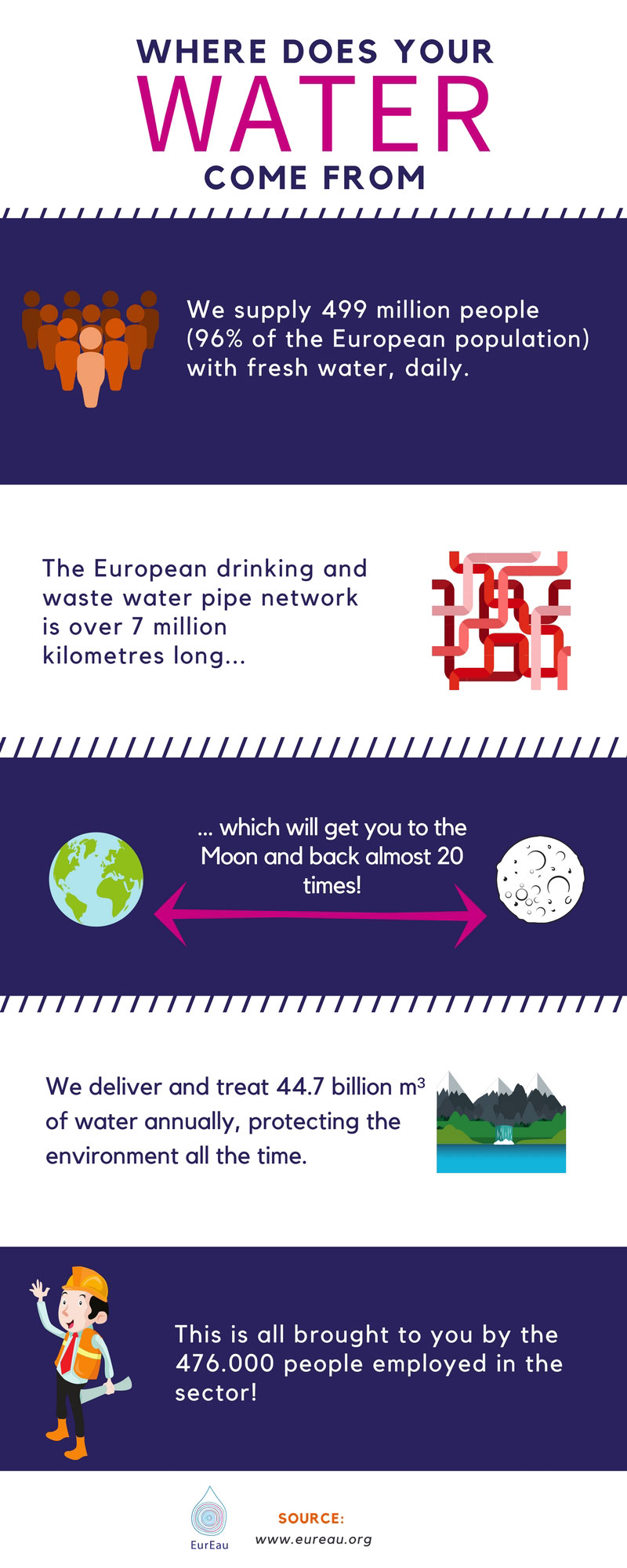 ---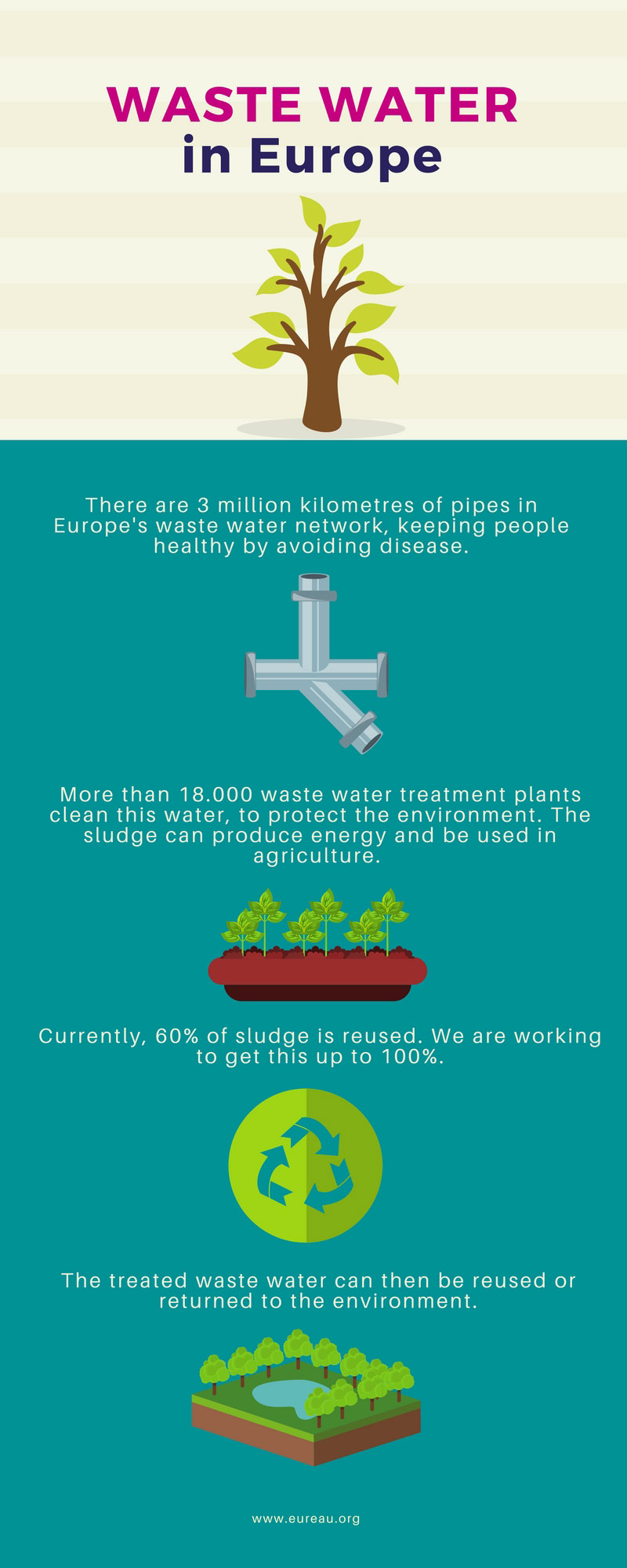 ---