European Parliament election manifesto 2019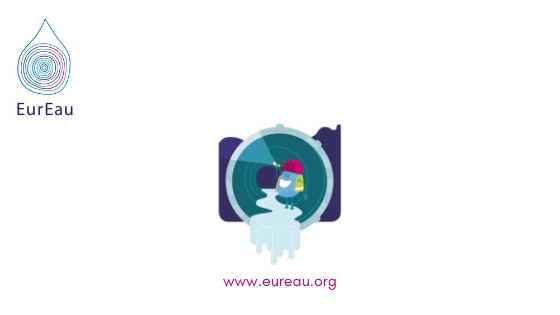 In 2018, only 40% of our surface water bodies achieved good ecological status. At the same time, 25% of our ground water reservoirs showed at least some contamination.
Water is life. We need sufficient quantities of quality water for good health, clean environments and functioning economies. You can read more in our call to the incoming MEPs.
European water operators treat the water we drink to meet some of the world's highest standards, ensuring that you can be confident that each time you open your tap to take a glass of water, what you consume is of the highest quality.
We are also committed to guaranteeing that the water that is returned to the environment will not adversely affect it.
To keep people and the environment protected and healthy, we need robust EU legislation.
We can see the success of EU water policy around us through cleaner bathing water, more life in our rivers and lakes, and every time we enjoy a glass of tap water. However, we are facing big challenges.
More needs to be done to protect and conserve our water resources and the environment since water is under pressure from many sources of pollution. We need the Control at Source Principle to be properly implemented to prevent pollutants from entering our water systems. Polluters must pay to mitigate the pollution they are responsible for.
Climate change also weighs into the issue as it can endanger the water cycle and therefore water security.
All these challenges will impact our water resources, how we approach drinking and waste water treatment as well as the affordability of water services.
We need a holistic approach comprising European, national and local action to address each of these challenges effectively. Policies should be coordinated, and existing principles, as enshrined in the EU treaties, fully implemented. Because while water is invaluable, it has to remain affordable.
We want the next European Parliament and Commission to guarantee our water heritage. And now is the time to do this.
Fortunately, much of the European legislation pertaining to water is in line for an update offering the opportunity for our policy- and lawmakers to demonstrate their dedication to our water resources and environmental protection. Over the next years, the elected MEPs will have the opportunity to vote on instrumental water legislation, such as the Drinking Water Directive, and likely the Water Framework Directive and the Urban Waste Water Treatment Directive.
MEPs can protect people and the environment by legislating for controls to be put in place to prevent chemicals entering our water supply and for the investments needed that will provide safe and clean water for all of us and for generations to come. This protection is paramount and is daily becoming more urgent.
We need our policy makers to make legislative decisions that will continue to benefit all of us, now and in the future.
Read more about what we want MEPs to do to guarantee our water heritage in our pdf manifesto (343 KB) .
We also have it in: