WWD - good practices and solutions in Portugal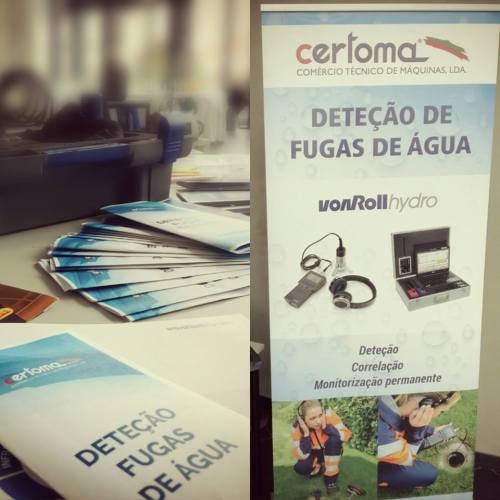 In the Portuguese village of Torres Vedras, APDA celebrated the world water day with an all-day event focused in the "National Compromise for Sustainable Water Services, and Good Practices in Water Losses Management/Control".
More than 160 people, representing a huge range of water services companies in Portugal, discussed water losses in pipes, illegal consumption and adulteration of water control devices and human resources/new tools and software's optimization in order to minimize water losses and consequently minimize non-billed/invoiced water. Those solutions were discussed as a major economic and structural sustainability issue for most water companies in Portugal, and shared software's to manage and control water pressure, volume and losses and also specific success cases that exemplify the best use of the limited resources of water companies and utilities.
Some of those solutions were also presented by four water companies in a small exposition space focused on water losses, and with innovative and practical solutions for everyone.
Last but not least, we made a special session with 2020 investment in water sector analyses and also had the honour to have our Minister and Secretary of State responsible for Environment and Water, giving two speeches focused in the re-ordination of the water sector companies (Regarding size, scale and range of Municipalities) and the importance of sustainable management entities, reassuring water losses combat as a priority for this administration.
APDA would also like to give our most deep congratulations to the Success of LIS-WATER Lisboa International Centre for Water candidature to the Teaming – Horizon 2020, which will be an important infrastructure and tool for Europe and Portugal in the research a capacity building of water professionals and companies, that was another good news of yesterday session.